Ad blocker interference detected!
Wikia is a free-to-use site that makes money from advertising. We have a modified experience for viewers using ad blockers

Wikia is not accessible if you've made further modifications. Remove the custom ad blocker rule(s) and the page will load as expected.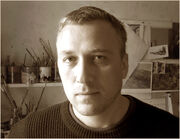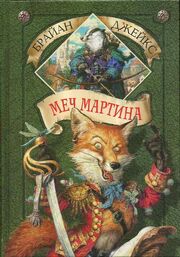 Anton Lomaev, or Антон Ломаев or Антона Ломаева is a Russian illustrator for the Redwall series. He has drawn multiple covers for Russian versions of the books.
Born: 1971, Vitebsk, Belorussia
Education: National Academy of Fine Arts, St. Petersburg; MFA Illustration 1998
Books
Lomaev illustrated the following Redwall covers:
Eulalia!, High Rhulain, Rakkety Tam, Loamhedge, Triss, Taggerung, Lord Brocktree, The Legend of Luke, Marlfox, The Long Patrol, Pearls of Lutra, Outcast of Redwall, The Bellmaker, Martin the Warrior, Salamandastron, Mariel of Redwall, Mattimeo, Mossflower, Redwall
External Links