Bankrose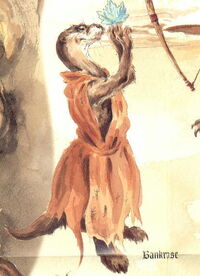 Bankrose was the daughter of the regional Skipper, and responsible for allying the squirrels and otters of Mossflower Woods, along with Firjak. After being captured by searats, Firjak freed himself, killed his sentries, and freed Bankrose. This act brought the squirrel and otter tribes to an alliance.
Ad blocker interference detected!
Wikia is a free-to-use site that makes money from advertising. We have a modified experience for viewers using ad blockers

Wikia is not accessible if you've made further modifications. Remove the custom ad blocker rule(s) and the page will load as expected.