Brother Egburt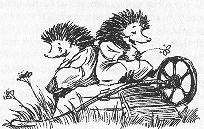 Brother Egburt was the brother of Floburt, a grandson of Drogg Spearback and a great-great grandson of Gurgan Spearback. When Egburt was a Dibbun, he was very mischievous. He helped in solving the riddle of Abbess Songbreeze. Egburt and his sister succeeded Sister Alkanet as keepers of the infirmary.
Not to be confused with Egbert the Scholar.
Ad blocker interference detected!
Wikia is a free-to-use site that makes money from advertising. We have a modified experience for viewers using ad blockers

Wikia is not accessible if you've made further modifications. Remove the custom ad blocker rule(s) and the page will load as expected.