The
Corpsemakers
was the name of
Ferahgo the Assassin
's army. The following consist of known members, though Ferahgo claimed to have more than 4,000 at his command.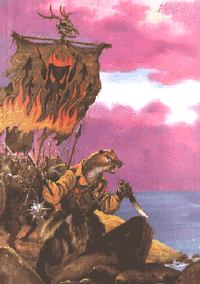 Captains
Soldiers
Outsiders
Books
The Corpsemakers appear in Salamandastron.
Ad blocker interference detected!
Wikia is a free-to-use site that makes money from advertising. We have a modified experience for viewers using ad blockers

Wikia is not accessible if you've made further modifications. Remove the custom ad blocker rule(s) and the page will load as expected.