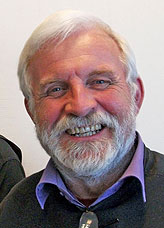 Gary Chalk is a Redwall chapter icon illustrator.
In addition to Redwall, Chalk is known for illustrating the Lone Wolf series and Sundered Lands.
His artwork is available in the book The Art of Gary Chalk.
Born: 1952, Hertfordshire, England
Resides: Normandy, France
Website
Books
Gary Chalk has drawn illustrations for the following Redwall books:
Ad blocker interference detected!
Wikia is a free-to-use site that makes money from advertising. We have a modified experience for viewers using ad blockers

Wikia is not accessible if you've made further modifications. Remove the custom ad blocker rule(s) and the page will load as expected.