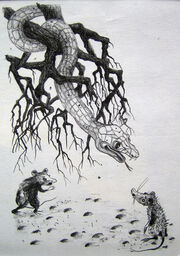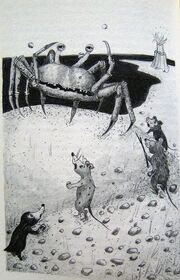 Michaela Helms is a German Redwall illustrator. He has also drawn covers for Die Prinzen und der Drache and Le Petit cheval vert.
Books
Helms drew illustrations for the German translations of Redwall, Mossflower, Mattimeo, Mariel of Redwall, Salamandastron, and Martin the Warrior:
Redwall. Der Sturm auf die Abtei (1998)
Mossflower. In den Fängen der Wildkatze (1998)
Mattimeo. Die Rache des Fuchses (1998)
Mariel. Das Geheimnis der Glocke (1999)
Salamandastron. Die Jagd nach dem Schatz (2000)
Martin, der Krieger. Der Ruf nach Freiheit (2001)
Artwork
External Links
Ad blocker interference detected!
Wikia is a free-to-use site that makes money from advertising. We have a modified experience for viewers using ad blockers

Wikia is not accessible if you've made further modifications. Remove the custom ad blocker rule(s) and the page will load as expected.