Contributed by LordTBT at 11:53PM GMT, 17 June 2008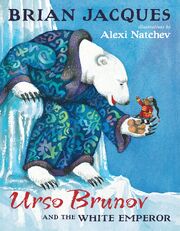 Alexi Natchev, illustrator for Urso Brunov and the White Emperor, has posted quite a few illustrations from the forthcoming tale over at his website.
At this time, we cannot directly hotlink or host the images without permission, so head on over and check 'em out!
I like the one with the whale myself.
Related Stories
Want to keep up-to-date on all the latest Redwall and Brian Jacques news, reviews, and special features? Get social with us!