Contributed by LordTBT at 8:53AM CST, 31 May 2007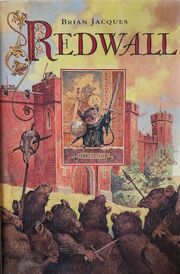 A Redwall fan named James attended Brian's book signing in Hay-on-Wye, Wales yesterday, and told me that Mr. Jacques explicitly said he was working on 2 NEW books for next year, 2008. This is very exciting news, and could potentially mean another Castaways of the Flying Dutchman novel next year, in addition to yet another Redwall book.
Want to keep up-to-date on all the latest Redwall and Brian Jacques news, reviews, and special features? Get social with us!