Contributed by LordTBT at 6:20PM GMT, 7 October 2007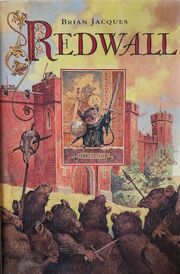 Back in May we first announced that according to a fan who attended a Brian Jacques book signing in Wales, Mr. Jacques had stated that he was working on 2 books for 2008. While at the time it was impossible to know for certain, we speculated that one of those books would be Redwall-related.
Turns out we were right.
A fan who attended Mr. Jacques' recent signing at the Bath Literary Festival tour stop has confirmed to me that one of the 2008 books will be another chapter in the Redwall saga, where Mr. Jacques made his usual statement regarding as long as the fans read it, he will write it.
Related Stories
Want to keep up-to-date on all the latest Redwall and Brian Jacques news, reviews, and special features? Get social with us!