Contributed by LordTBT at 7:04PM EST, 2 April 2007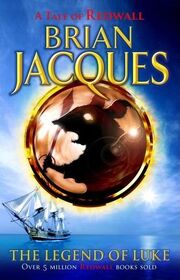 Amazon.com has posted 2 more of the Blacksheep UK covers, The Legend of Luke and Marlfox. There are only 2 more of these left it seems, The Long Patrol and Pearls of Lutra.
Hat tip to Martin @ the Redwall Newsline, who actually caught this before I did.
Related Stories
Want to keep up-to-date on all the latest Redwall and Brian Jacques news, reviews, and special features? Get social with us!