Contributed by LordTBT at 12:31PM EST, 26 March 2007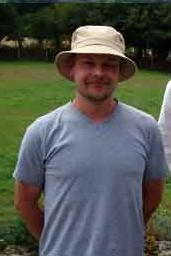 David Wyatt has confirmed to me in a recent e-mail that he finished the UK Eulalia! cover last week, and actually sent me a copy of it, asking I not post it yet. The cover is awesome, hopefully I can post it soon.
This is just to confirm that Wyatt is still our UK cover artist.
Want to keep up-to-date on all the latest Redwall and Brian Jacques news, reviews, and special features? Get social with us!