Contributed by LordTBT at 8:40AM GMT, 24 September 2007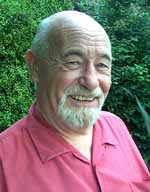 Redwall.org has finally posted Brian Jacques' full USA tour, and it's quite the big one for Redwall's 20th Anniversary, with over 25 stops! Check out the previous link to see all the dates and the map.
Related Stories
Want to keep up-to-date on all the latest Redwall and Brian Jacques news, reviews, and special features? Get social with us!
Ad blocker interference detected!
Wikia is a free-to-use site that makes money from advertising. We have a modified experience for viewers using ad blockers

Wikia is not accessible if you've made further modifications. Remove the custom ad blocker rule(s) and the page will load as expected.