Contributed by LordTBT at 7:07PM GMT, 19 April 2008
Story Update: 5/5/2009
This film is not real. Please see this article: 2011 Redwall film nonexistent.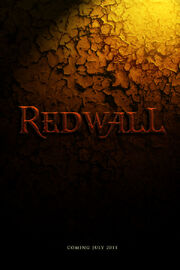 ---
A Redwall movie is scheduled for release in July 2011! Production will be done by IMAGEN Films, a company based out of Washington.
More updates as we receive them, this is very exciting news. The official site for the movie is http://www.redwallthemovie.com
To see the production work of IMAGEN, check out their YouTube Channel. They are responsible for numerous films, music videos, and commercials.

This article was edited by request on 4/22/08.
Want to keep up-to-date on all the latest Redwall and Brian Jacques news, reviews, and special features? Get social with us!