Contributed by LordTBT at 1:40PM EST, 23 March 2007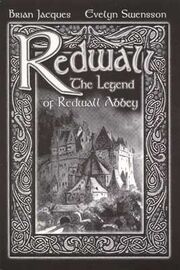 On the 20th-22nd of April, The Legend of Redwall Abbey will be preformed at the Reid Theatre in Memorial University, St. John's Newfoundland. Produced by Janus Productions this musical adaptation brings to life Brian Jacques' Redwall. At 80 seasons old Redwall still has a lot of life left in it.
For director Shelley Feltham this play has been a dream of hers from the time she was 11 and picked up her first Brian Jacques novel. At the time she wanted to act in the show however these plans changed when Shelley grew tired of waiting for some one else to produce the show. Teaming up with her high school friend Jillian Turnbull and a cast ranging in age from 23 to 6 Shelley and the gang are ready to take on this little adventure.
So if you find yourself in St. John's be sure to come see the show. We promise the rats won't bite...hard.
For more information visit www.janusproductions.com/redwall
Want to keep up-to-date on all the latest Redwall and Brian Jacques news, reviews, and special features? Get social with us!
Ad blocker interference detected!
Wikia is a free-to-use site that makes money from advertising. We have a modified experience for viewers using ad blockers

Wikia is not accessible if you've made further modifications. Remove the custom ad blocker rule(s) and the page will load as expected.