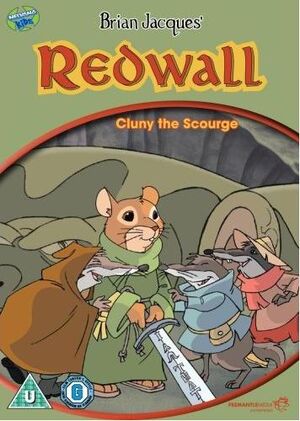 Redwall: Cluny the Scourge is a UK Region 2 Redwall TV Series DVD released June 9, 2008. It consists of the first three episodes of Redwall - Season 1, namely Cluny the Scourge - part I, Cluny the Scourge - part II, and Treachery.
The plot synopsis is as follows:
Based on the novel by Brian Jacques, REDWALL follows the animated adventures of Matthias, a brave young mouse living in Redwall Abbey. When the abbey is besieged by Cluny, an evil rat, Matthias must draw on the wisdom of a revered warrior and his own courage to save his adopted home.
Ad blocker interference detected!
Wikia is a free-to-use site that makes money from advertising. We have a modified experience for viewers using ad blockers

Wikia is not accessible if you've made further modifications. Remove the custom ad blocker rule(s) and the page will load as expected.