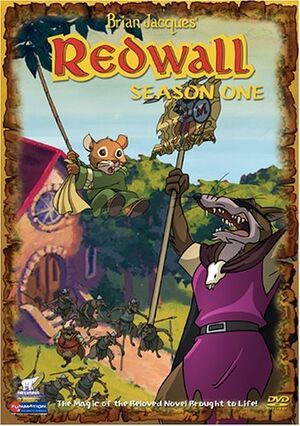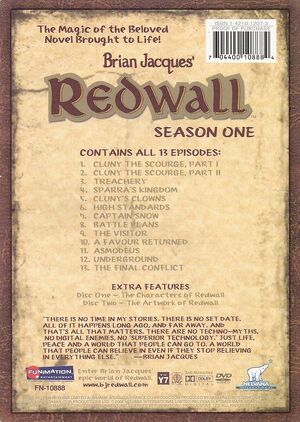 Redwall - Season 1 is the first season of the Redwall TV Series. It is based on the novel Redwall.
In 2006, Season 1 was released on a 2-disc DVD set containing all 13 episodes. The Czechoslovak State Orchestra provided the soundtrack.
Episodes
Features
Disc 1: The Characters of Redwall
Disc 2: The Artwork of Redwall
Other Releases
International Editions
France
In 2003, an eight-volume DVD set of the show was released. The first four volumes contain season one.
Germany
In Germany, season one was released in several different volumes.
Russia
In 2003, a three disc set of the show was released in Russia.
Intro Theme
Ad blocker interference detected!
Wikia is a free-to-use site that makes money from advertising. We have a modified experience for viewers using ad blockers

Wikia is not accessible if you've made further modifications. Remove the custom ad blocker rule(s) and the page will load as expected.