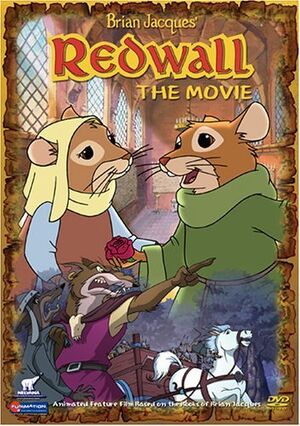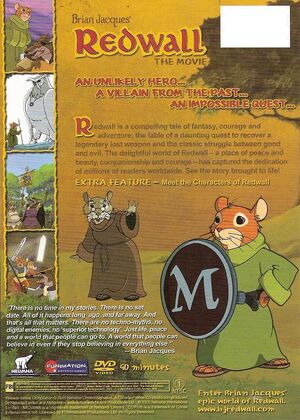 Redwall: The Movie is a DVD that contains the "Redwall movie", an abridged version of season one of the Redwall TV Series. It was released in the USA by Funimation Productions.
Most of the "original" material (such as the episodes "Cluny's Clowns" and "The Visitor") has been cut out, so this movie stays true to the book for the most part.
Features
Meet the Characters of Redwall
Cast
Ad blocker interference detected!
Wikia is a free-to-use site that makes money from advertising. We have a modified experience for viewers using ad blockers

Wikia is not accessible if you've made further modifications. Remove the custom ad blocker rule(s) and the page will load as expected.