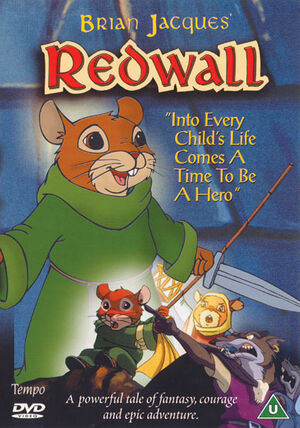 Redwall: The Movie (1999) is a DVD (also available on VHS) that contains the Redwall Movie, an abridgement of the episodes of Season 1 of the Redwall TV Series with the result being a feature-length film. Most of the 'original' material (such as the episodes "Cluny's Clowns" and "The Visitor") has been cut out, as well as some canon material.
Cast
Ad blocker interference detected!
Wikia is a free-to-use site that makes money from advertising. We have a modified experience for viewers using ad blockers

Wikia is not accessible if you've made further modifications. Remove the custom ad blocker rule(s) and the page will load as expected.