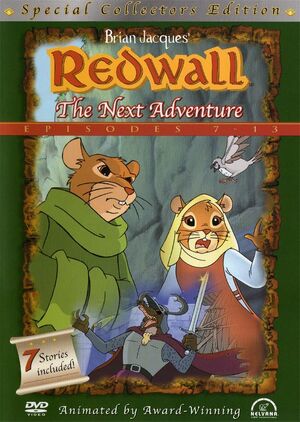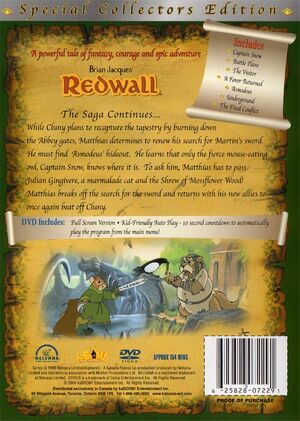 Redwall - The Next Adventure is a DVD includes the last seven episodes from the first season of the Redwall TV Series.
The official product summary is as follows:
While Cluny plans to recapture the tapestry by burning down the Abbey gates, Matthias determines to renew his search for Martin's sword. He must find Asmodeus's hideout. He learns that only the fierce mouse-eating owl, Captain Snow, knows where it is. To ask him, Matthias has to pass Julian Gingivere, a marmalade cat and the Shrew of Mossflower Wood! Matthias breaks off the search for the sword and returns with his new allies to once again beat off Cluny.
Episodes
Cast
Ad blocker interference detected!
Wikia is a free-to-use site that makes money from advertising. We have a modified experience for viewers using ad blockers

Wikia is not accessible if you've made further modifications. Remove the custom ad blocker rule(s) and the page will load as expected.