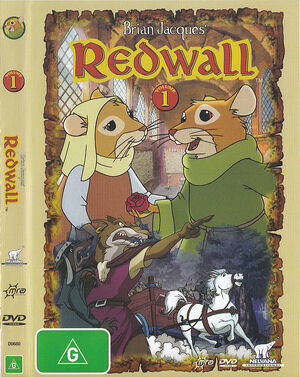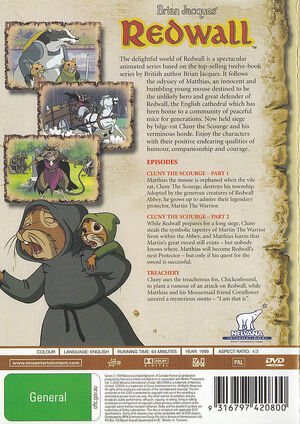 Redwall - Vol. 1 is the first in a set of eight DVDs released in Australia that contain episodes from season one and season two of the Redwall TV Series.
The official product summary is as follows:
The delightful world of Redwall is a spectacular animated series based on the top-selling twelve-book series by British author Brian Jacques. It follows the odyssey of Matthias, an innocent and bumbling young mouse destined to be the unlikely hero and great defender of Redwall, the English cathedral which has been home to a community of peaceful mice for generations. Now held siege by bilge-rat Cluny the Scourge and his villainous horde. Enjoy the characters with their positive endearing qualities of humour, companionship and courage.
Episodes
Cast