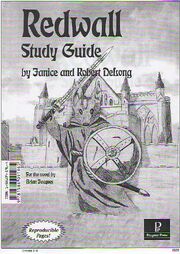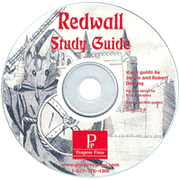 The Redwall Study Guide was published August 15, 2003 by Progeny Press. It was written by Robert and Janice Delong.
Summary
This instructional guide was written as a teaching tool for the book Redwall, intended for grades 5-8. It features exercises and lessons involving vocabulary, literary terms, comprehension and analysis, scriptural principles, and critical thinking. An accompanying CD-ROM containing PDF files was also released.
It is not known for certain whether it has been authorized by Philomel or Brian Jacques.