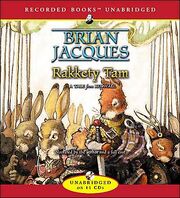 Sean Rubin is an artist for Redwall.org and has been a cover artist for Redwall Audio Books since 2001. In terms of the Redwall Online Community, Rubin contributed extensive artwork to Terrouge Productions and helped found Odyssey Interactive with Alex Kain, which attempted to produce a Redwall-based interactive novel. While this project failed, both Kain and Rubin later contributed writing and artwork to a 2010 Mouse Guard graphic novel.
Starting in 2010, he was the illustrator for the Redwall novels.
Born: Brooklyn, NY
Resides: Long Island, NY
Education: Princeton University
Websites
Books
Rubin has drawn covers for the following Redwall audio books:
Rubin has illustrated the following Redwall novels:
Artwork
Ad blocker interference detected!
Wikia is a free-to-use site that makes money from advertising. We have a modified experience for viewers using ad blockers

Wikia is not accessible if you've made further modifications. Remove the custom ad blocker rule(s) and the page will load as expected.