Shouldn't this be moved to Riverwyte, as that is Mask's real name??Hollyfire the Warrior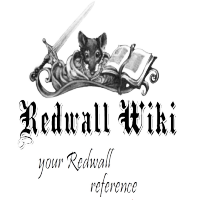 Eulaliaaaaaaaaaa!!!!!!! 20:29, April 15, 2010 (UTC)
Isn't he the first spy in the series?
I believe he is.--Snowstripe the Fierce (talk) 15:50, July 3, 2015 (UTC)Snowstripe the Fierce
I think you forgot about Chibb. He appeared before Mask did. --Reep the Warrior -
Talk! 17:10, July 3, 2015 (UTC)
Ad blocker interference detected!
Wikia is a free-to-use site that makes money from advertising. We have a modified experience for viewers using ad blockers

Wikia is not accessible if you've made further modifications. Remove the custom ad blocker rule(s) and the page will load as expected.