Ad blocker interference detected!
Wikia is a free-to-use site that makes money from advertising. We have a modified experience for viewers using ad blockers

Wikia is not accessible if you've made further modifications. Remove the custom ad blocker rule(s) and the page will load as expected.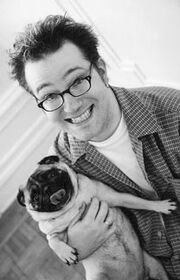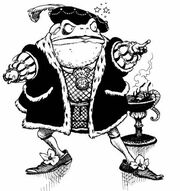 Tony DiTerlizzi is an American fantasy artist/illustrator best known for his work for Magic: The Gathering and co-creating The Spiderwick Chronicles series. He was born September 6, 1969 in Whittier, California, and currently resides in Amherst, Massachusetts. DiTerilizzi illustrated Ribbiting Tales: Original Stories About Frogs, which included drawings for Brian Jacques' contribution, It Came from Outer Little Pond.
Education:
Florida School of the Arts
The Art Institute of Fort Lauderdale, Graphic Design, 1992
Bibliography
Written by Tony Diterlizzi
Jimmy Zangwow's Out-of-This-World Moon-Pie Adventure (2000)
Ted, 2001
Arthur Spiderwick's Field Guide to the Fantastical World Around You (2005)
G is for One Gzonk (2006)
The Nixie's Song (2007)
Illustrated by Tony DiTerlizzi
Dinosaur Summer (1998)
Alien & Possum: Friends No Matter What (2001)
Alien & Possum: Hanging Around (2002)
The Spider & The Fly (2002)
Dragonflight (2002)
External Links