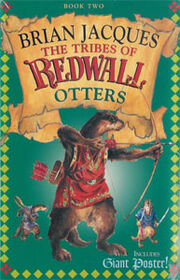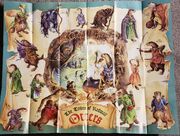 Tribes of Redwall: Otters was published in 2003 in the USA as an accessory to the Redwall series. It was published in 2002 in the UK.
Summary
This booklet about otters features interesting facts, trivia questions, a giant poster, and the much anticipated recipe for Shrimp 'N' Hotroot Soup.
Characters
The characters featured in the guide and pictured on the otter poster are:
Ad blocker interference detected!
Wikia is a free-to-use site that makes money from advertising. We have a modified experience for viewers using ad blockers

Wikia is not accessible if you've made further modifications. Remove the custom ad blocker rule(s) and the page will load as expected.