Contributed by LordTBT at 5:00AM GMT, 23 October 2009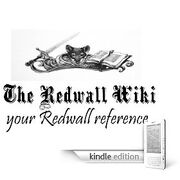 Amazon.com announced yesterday that they have been developing Kindle software for Microsoft Windows PCs, allowing readers to access over 360,000 e-books on their home computers. You don't need an Amazon Kindle to use the software, but if you do have a Kindle, you can sync and access your collection with your PC. The spot to watch is http://www.amazon.com/kindleforpc for further announcements, and the software will be free!
The Redwall Wiki News Feed is available for download on Kindle devices, check out our entry in the Kindle Store.
Related Stories
Ad blocker interference detected!
Wikia is a free-to-use site that makes money from advertising. We have a modified experience for viewers using ad blockers

Wikia is not accessible if you've made further modifications. Remove the custom ad blocker rule(s) and the page will load as expected.