Contributed by LordTBT at 3:20AM GMT, 25 August 2011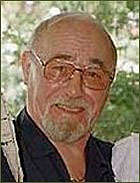 Brian Jacques will be honored this weekend with a one hour tribute on BBC Radio Merseyside.
At 5PM BST August 28th, The Life of Brian - Remembering Jakestown will air, and it is said to feature archival Jacques audio, as well as thoughts from David and Jimmy Jacques and BBC coworkers.
BBC Radio Merseyside can be streamed right here, so hopefully international listeners can tune in for this special.
The program will air again at 9PM BST, August 31.

Update 8/30
Currently, you can stream the program itself from here; it says it will only be online for 5 days though. We may be hosting a copy in the future, but for now the BBC website is the place to listen.
Want to keep up-to-date on all the latest Redwall and Brian Jacques news, reviews, and special features? Get social with us!
Related Stories
Ad blocker interference detected!
Wikia is a free-to-use site that makes money from advertising. We have a modified experience for viewers using ad blockers

Wikia is not accessible if you've made further modifications. Remove the custom ad blocker rule(s) and the page will load as expected.