Comments

4
News:Brian Jacques to speak at Wrexham Rotary Club
Contributed by LordTBT at 8:17PM GMT, 16 September 2009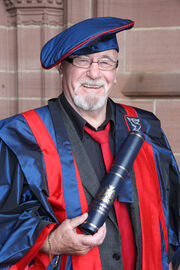 Rotary International is a worldwide organization of service clubs that advocates humanitarian goals and standards. Individual clubs consist of local volunteers.
The Wrexham, Wales Rotary Club chapter, known as the Rotary Club of Wrexham Erddig, will be hosting their 31st Charter Dinner at Wrexham's Memorial Hall on October 16, 2009.
Brian Jacques will be the special guest speaker.