Comments

2
News:Firebird "Rogue Crew" scheduled for publication
Contributed by LordTBT at 3:39PM GMT, 27 October 2012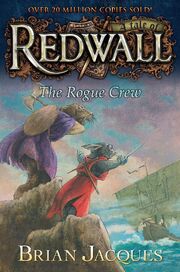 Amazon.com has posted some information on the forthcoming Firebird paperback for The Rogue Crew, which is listed for publication next summer.
The price is listed at $8.99, with a page count of 400. The date to acquire this copy of the book will be July 11, 2013.
Want to keep up-to-date on all the latest Redwall and Brian Jacques news, reviews, and special features? Become a fan of the Redwall Wiki now by liking our Facebook Page or following us on Twitter!
Related Stories