Comments

2
News:Patricia Lee Gauch leaving Philomel in September
Contributed by LordTBT at 4:48AM GMT, 11 July 2009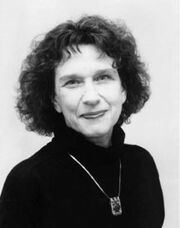 On September 30 2009, Patricia "Patti" Lee Gauch, editor-in-chief and vice president of Philomel Books, will be stepping down to pursue lecturing and writing full-time.
Gauch joined Philomel in 1985, and during that first year she discovered the manuscript for Redwall and offered Brian Jacques his contract, securing his future as an author. They later worked together on numerous books.
Gauch was also responsible for recruiting illustrator Ian Schoenherr, who was a high school student of hers. She has written approximately 30-40 books for children.
The Redwall Wiki wishes Patti all the luck in her future endeavors. Thanks for giving a novel about medieval fighting rodents a chance 24 years ago!