Contributed by LordTBT at 1:53AM GMT, 4 March 2017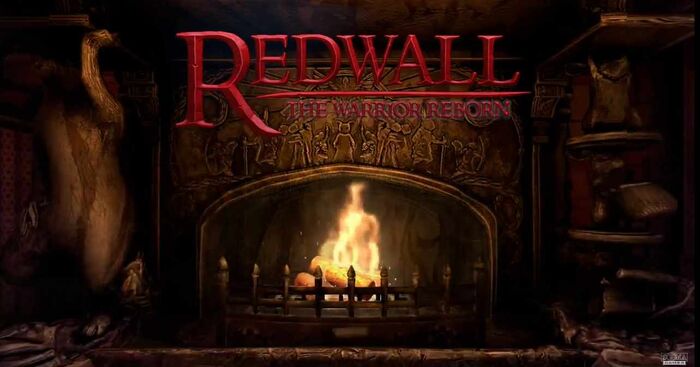 Once again, Soma Games has a new video showing footage from Redwall: The Warrior Reborn. This time, an extended look at the Redwall Abbey Gatehouse is provided in a 1:33 clip.
The images depict a room with a roaring fireplace, a green couch, the Recorders' desk and some shelves.
Soma has indicated that this is the "same room that Matthias uses as his apartment." Additionally, the time shown in the video is "quite a while after the events of the Redwall book where [The Gatehouse] serves as both the Redwall archives (not a full library) and a home for the recorder."
In response to a viewer's inquiry about the sandstone walls, Soma had this to say:
"We actually worked closely with the Jacques family on this question, and they said that Brian was always thinking of the red sandstone walls that you can see today in Stanley Park in Liverpool. So these walls are actually taken directly from that park as a reference point."
The music comes from Seth Stanley.
Behold:
Want to keep up-to-date on all the latest Redwall and Brian Jacques news, reviews, and special features? Get social with us!
Related Stories