I'm hosting another contest!
It's going to be very similar to the previous one, but with a twist; you have to draw one of my OCs with one of yours, but you can switch their:
■gender (if they are of opposite genders)
■species (if they're anthro)
■clothes
■personality it's up to you you can use an unlimited ammount of OCs and can even add a canon character into the mix, but remember to includ ONE of yours and my OCs. The winners will be selected at random, so it'll be fair to others
Here's the rules:
■you can choose up an unlimited ammount of OCs from either yours or mine, depending on how much work you want to do on it.
■you can make them do whatever as long as it's PG and under
■remember my OC rules (as seen in deviantID)
■there is a due date, which will be the 30th of November
■don't rush, take your time
■no bases, use your real art skills
■I'll be giving out reminders of the contest
■you MUST choose at least one of the options given to use
■HAVE FUN!
Prizes:
---
here are the prize list, and art rules are in commission info
■1st: 2 full digital pictures, two tradtional pics, and two sketches
■2nd: 1 full digital picture , one tradtional pic, and a sketch
■3rd: 2 tradtional pictures and two sketches
■4th: 1 tradtional picture and two sketches
■5th: 1 tradtional pic
■everyone else who didn't land in the either places, gets three free sketches
Contestants
---
Entries
---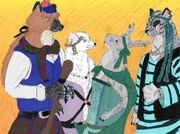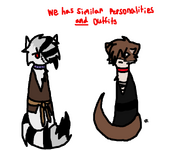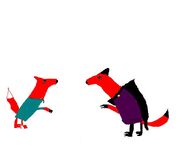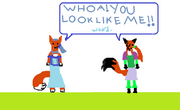 winners!
---
runnerups
---
now remember, the winners were chosen entirely by random, so I didn't choose the winners on purpose. Just say what pics you want me to draw and the chosen art media. But the ones who'll recieve sketches, just tell me what to draw ;)
this was a really fun contest, and I'll hope to host another one in the future.
Ad blocker interference detected!
Wikia is a free-to-use site that makes money from advertising. We have a modified experience for viewers using ad blockers

Wikia is not accessible if you've made further modifications. Remove the custom ad blocker rule(s) and the page will load as expected.